Oh My Cheesecakes! is an Ottawa based online business founded in February 2018 that creates a large variety of mini cheesecakes for all types of occasions.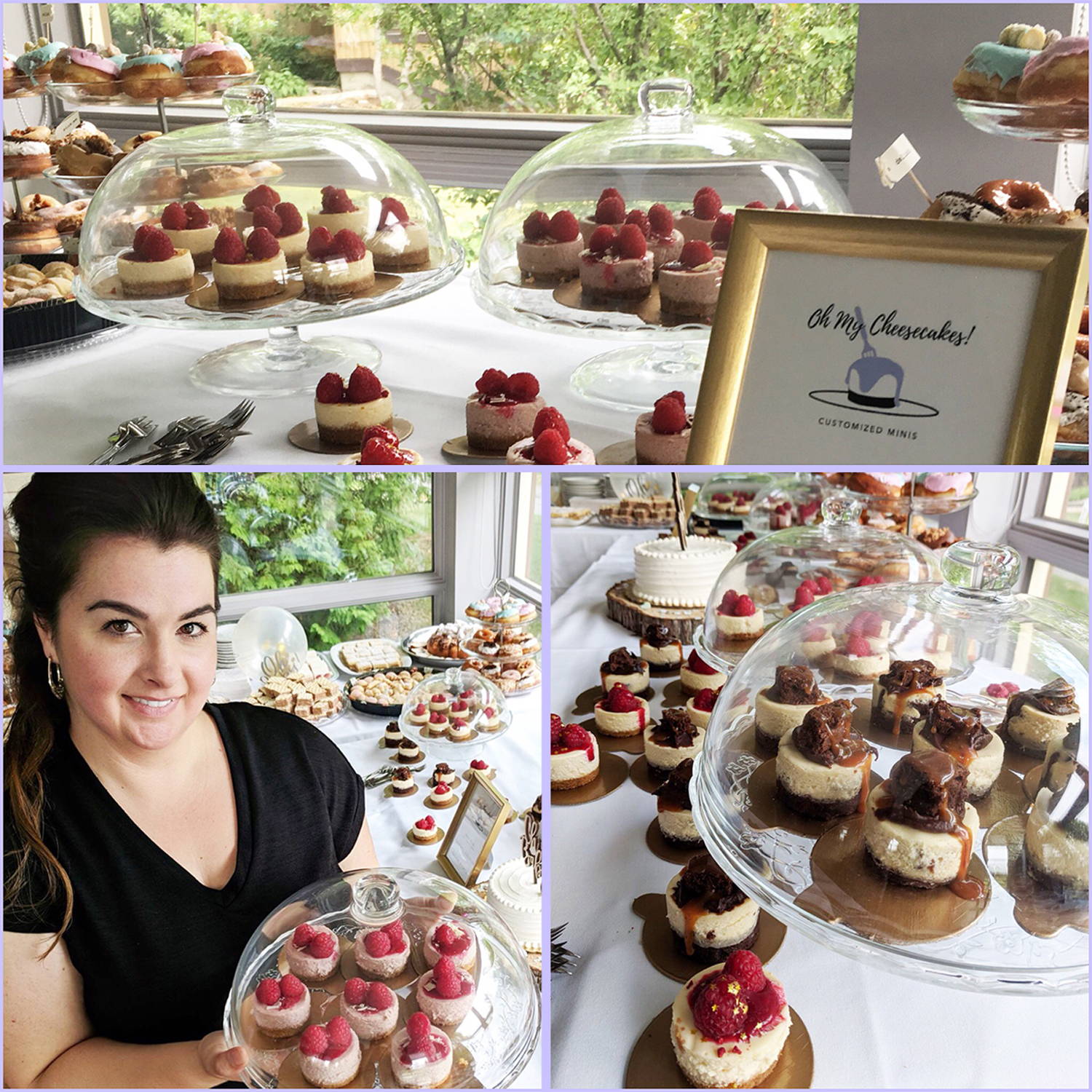 A cheesecake baking enthusiast with years of experience treating friends and family, Lana Arsenault opened Oh My Cheesecakes! in pursuit of her passion. Carefully designed and baked with love, all recipes are put together from scratch and will undoubtedly meet your expectations, giving your tastebuds a sweet treat of indulgence.
We would love to amaze you and your guests! Check out our Menu to place your order online, or Contact Us to explore our catering options.
We are currently baking (on a pre-order basis) from a shared commercial kitchen located at 2920 Sheffield Road (Unit 3) in Ottawa. In order to maximize efficiency, all orders must be place online and customers can choose to receive their order via curb-side pick up or delivery (extra charge).